WEBZINE
MOON is also communication.
MOON would like to spread its message and its content far beyond the boundaries of an island. This is why there is a webzine at the center of the project. Its objectives?
To seek out and to tell the projects and experiences of those who, like us, imagine­prepare­share new trajectories and new cultural and civic architectures every day.

To provide a port for the landings and the redepartures of those who create, inspire and move knowledge and participation.
MOON Webzine:
offers news on initiatives and projects that are inspired by our shared philosophies in order to give them visibility and to spread the underlying message

recounts the stories of individuals and groups that add meaning and perspective to our ideas

connects all those who wish to contribute to the project

illustrates the program and the initiatives hosted in the cultural center of Ortigia, through stories of the protagonists and interviews with the artists, as well as insights on various friends of MOON.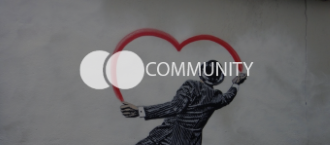 "Passers-­by" who have something to tell, with words or with images, experts and external consultants interested in philosophy, collaborating artists, local and non, bloggers, journalists, and so on...will all be involved in the editorial project. Lastly, the magazine does not intend to offer a great amount of 'flat' information as there is already enough of that. To attract the curiosity of readers already overwhelmed by thousands of articles, we prefer to build a quality platform, capable of aggregating already active or nascent experiences, selecting high- level material and initiatives, sharing documents and practices, connecting realities that have not yet met, offering personal and original views, engaging and mobilizing authors and readers. In summary, we envision the creation of a community magazine.