SPACES
The cultural center MOON is situated in via Roma 112, in the centre of Ortigia, just 150 metres from the sea, a few steps from the Duomo of Siracusa and next to the communal theatre. It is a place for socializing and for the intertwining of knowledge and the arts, it has the ambition of enhancing the personal experience of each person (every choice starts from here!), and offers the arts not as a passive experience, but as a language that can be used in daily life. It is open and welcoming to all, without bias of any kind, but especially to children. It turns first to them, because through the language of art it is possible to disseminate new instruments for knowing, for developing a critical sense and for awareness.
What does MOON do?
Moves
Workshops in ballet, contemporary dance, contact, capoeira, yoga kundalini, hatha yoga, pilates. For all ages.
Listens
Live music and musical workshops for children and adults.
Tells
Reading and writing workshops and much more.
Savors
International foods, natural foods, wines from local producers, tea and vegetarian desserts. In addition, ethnic-, natural- or recovery-cuisine workshops.
Creates
With workshops for choreography, for knitting and sewing, for music (...)
The cultural center will offer a rich program of cultural and artistic events and workshops, always remaining open to proposals and suggestions, with the goal of discovering new talents and perspectives.
And also...
At MOON you can read in an armchair, attend the presentation of a book or a movie projection.
If you prefer to relax in a place that will inspire, you can also have tea in the charming courtyard, accompanied by notes of an improvised concert or enjoy an aperitif or a business lunch with typical and zero-kilometer foods. 
Lovers of art and its languages can visit an exhibition dedicated to the Visual Arts, photography or design.
Others can participate in a theatre, dance or cooking workshop.
MOON is all this, but with vast participation it could become much more.
The Nave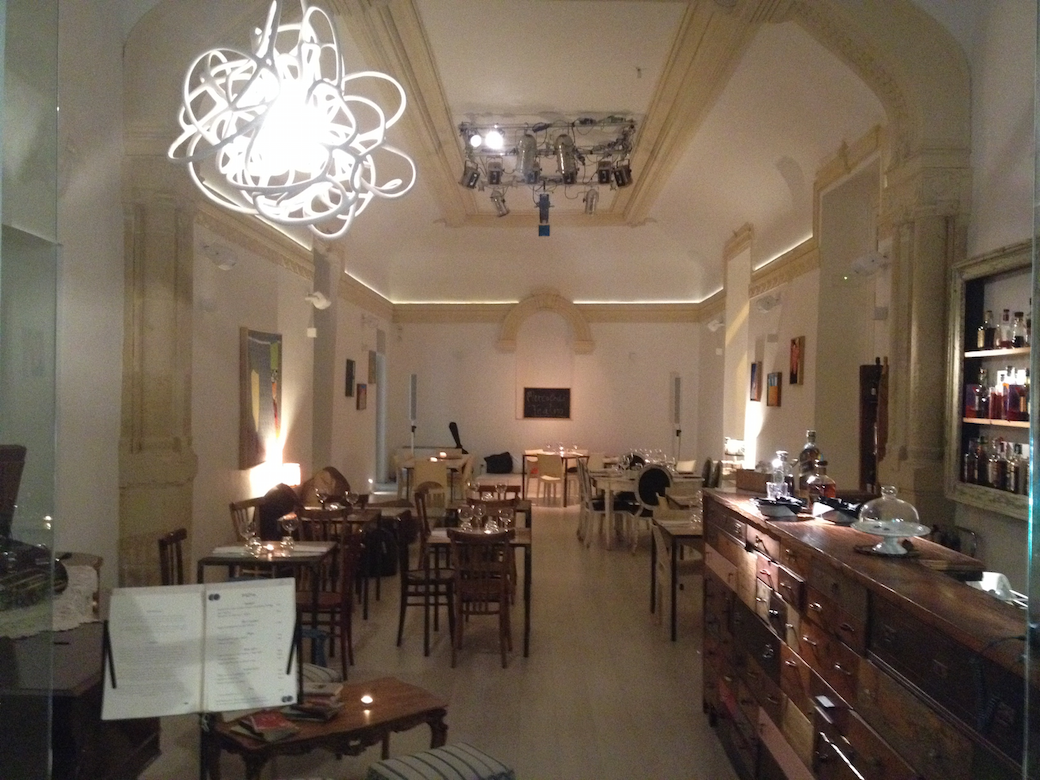 The nave is the main hall. Able to offer a unique experience because it resembles the central space of the basilicas, it is designed to accommodate musical, theatrical and dance moments. It is also a reception room, where everyone can find their own space for artistic expression to offer casual audiences. It presents itself as a space of free reading and study, with the possibility of a small library and a network of free wi-fi.
Cafè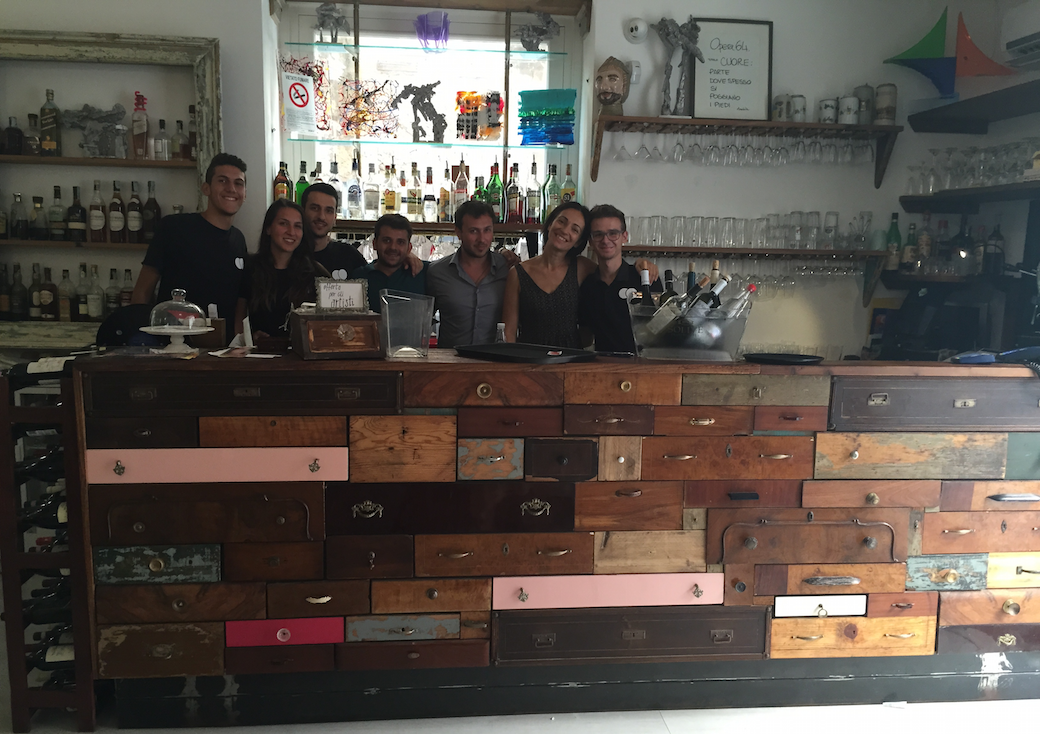 As soon as you enter the nave, on your right you can stop to have a coffee accompanied by a delicious slice of cake from our Masterchef Enza. On the left, instead, you will find our piano ready for cozy and relaxing moments. If you know how to play you can sit at the keyboard yourself! There's no hurry: take your time to explore MOON and choose where to stop.
Studio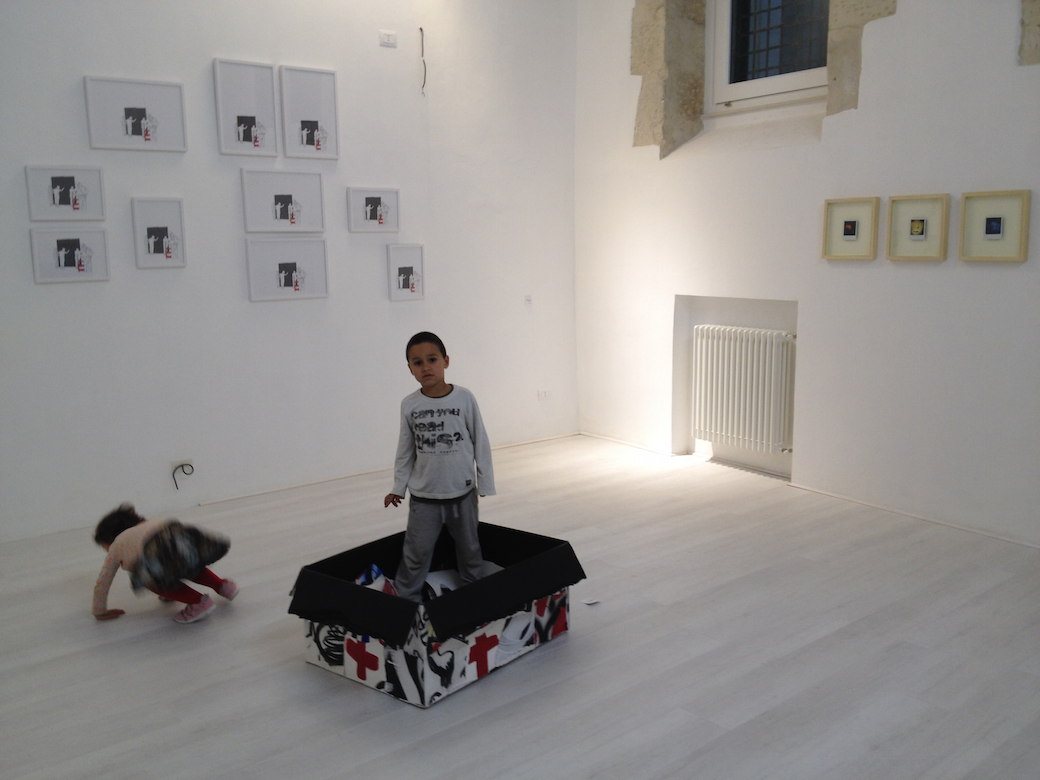 It is a listening room, a more "intimate" space, almost hidden in the back, which you reach after crossing the Nave and the kitchen. A place conducive to listening and sharing. Here all workshop experiences are held. We like to think of them as aiming toward the future, as growth projects, which will range from reading to creative writing, from dance and corporeal expression to yoga classes for adults, children and for pregnant mothers. A perfect place for music therapy and sonorous workshops to musically accompany the development of the smallest of children, from the womb to five years of age. It is a space which is open to proposals that we receive so that we can share them with friends who will gradually join us.
Courtyard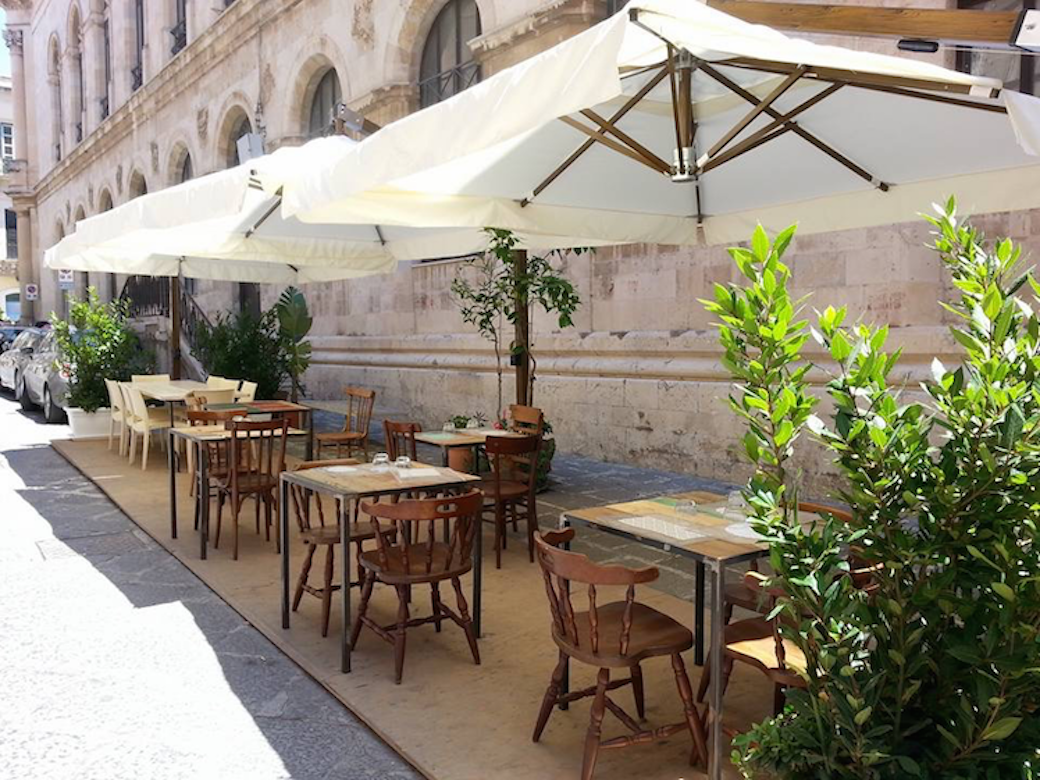 A space where MOON goes outside: here visitors can enjoy a few hours to chat and sip a tea; or sit and watch a little concert or have a work breakfast; where they can check their email and finish a project or meet with friends or new business partners.